Out And About...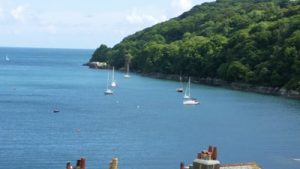 Out and about: food drink activities cafes, restaurants, theatres, cities, villages, shops, therapeutic massage, cycling, riding, surfing, public houses.
Print or see links to local activities, food and recommendations for the above.
Freathy Farmhouse is tucked away at the bottom of a hill in a tranquil picturesque rustic setting; however for those who wish to venture further afield during their time here, we have put together a list of places to visit, eat and explore, these include such as cafes, restaurants, public houses, theatres, cities, national trust properties, villages, and various activities, such a cycling, riding, healing massages, golf, fishing and surfing.
(*With most of these it is advisable to book in advance especially during summer months.)
We have tried to include recommendations of places that we have experienced ourselves or had good feedback from other visitors, but the list is not exhaustive, so for further information please contact Sarah or Jeremy.
We would love to hear from you during your stay with any recommendations or criticism of places that you have visited to help us update out list for future visitors.
We also have a page listing some links to local activities in the area, click the button below to see more.