Guests Reflections Of Freathy
This is custom heading element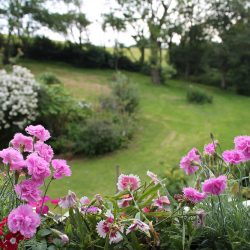 A Fantastic Gem Off The Beaten Track
A fantastic gem off the beaten track… who would have though paradise was so close by.
Our stay was memorable & so was the company, thank you for being such wonderful hosts.
Jack & Ellie x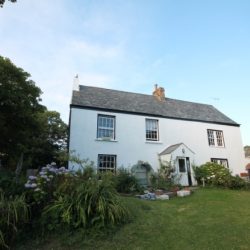 I Am So Happy I Stumbled Upon Freathy
I am so happy I stumbled upon Freathy Farmhouse in our last minute scramble for an Easter break. Sarah and Jeremy have welcomed & fed us so well!
The care and detail around the house – hand wrapped soaps, abundant breakfast nibbles, aromas and oils everywhere. We came full of London stress and left full of Cornish calm.
Many thanks
Ned & Becky x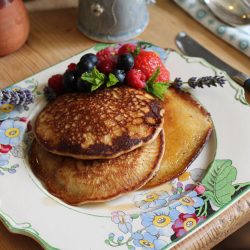 An Incredible Place To Stay
What an incredible place to stay! The most beautiful bedroom, everything that you can want for and much, much more!
I could come here for breakfast every day – faultless. Thank you for a wonderful break.
Flo and Andy x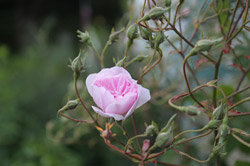 A Very Special Farmhouse Lost In Time
"A very special farmhouse lost in time, where dainty dandelion clocks foretell the passing of the hours as they carry your deepest and most precious wishes ever skywards…"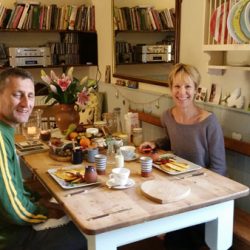 Everything Was So Beautiful
"Could not have chosen a more wonderful place to celebrate my birthday. Everything was so beautiful! Thank you so much for making our stay so special". Jane and Simon September, 2014.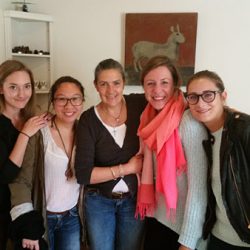 Beautiful And Picturesque
"The magic started before we even met you-after seeing pictures of your beautiful and picturesque home, we were IN LOVE. You made us feel a part of your family and we truly enjoyed our getaway and our paths will surely cross again in the future when one of us gets married….lots of love Rach, Paula, Rosa and Janin, August 2014.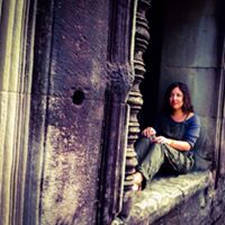 Home Is Where The Heart Is
"Dear Sarah, apologies for the delay in writing you but I wanted to take this opportunity and thank you and your beautiful family for such a wonderful weekend. Corinna, Juan and myself had a wonderful time and your lovely home was the highlight of this weekend getaway. 'Home is where the heart is' and your home truly captured out hearts. We look forward to keeping in touch and hope to return many more times. With warmest regards" Claudia, August 2014.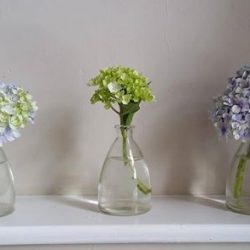 Best B&B We've Ever Had
"Best B&B we've ever had. Sarah and Jeremy gave us a very warm welcome and a bottle of red wine greeted us in our suite. Both were always there to help with anything we might need or answer any questions we might have. Sarah offers a wide range of breakfasts, although we were happy to have the Continental one every morning – which consisted of a great variety of cheeses, preservatives, ham, fresh fruit, different sorts of bread, croissants, juices, cereals and a fried egg from one of her own hens.  The suite consists of a bedroom and a seperate bathroom, both recently renovated and spotlessly clean. The bedroom was ever so cosy, facing the back garden and offering a wonderful view to the sea. Sarah and Jeremy definitely have an excellent hand for interior design which showed throughout the whole farmhouse, particularly the wonderful kitchen. Freathy Farmhouse is absolutely quiet and peaceful, the perfect retreat to get away from everyday hustle. In addition, it is perfectly located for visits to places such as Looe, Polperro, Fowey, the Eden Project and Plymouth. Whitsand Bay is just around the corner, some beautiful little villages such as Kingsand and Cawsand are nearby and the restaurants there are a good choice for dinner. Also highly recommendable is a visit to the gardens of Edgecumbe Manor only about 10 min drive from Freathy Farmhouse. All in all we spent a wonderful 5 days there and would be happy to stay at Sarah's again any time."  Christa, August 2014.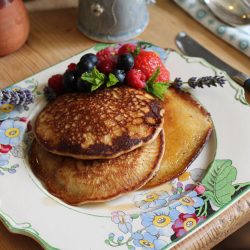 Everything Was Perfect
"Superb! Could not fault anything! Such a welcoming and homely room after a long stressful day. Everything was perfect, cant wait to return!" Jan September 2014.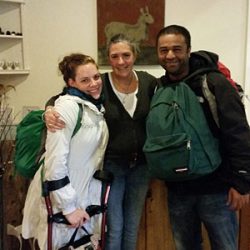 All Meals Were Exeptional
"It was a pleasure staying at the Freathy farmhouse. The rooms are furnished to a high standard and you can tell a lot of love and effort has gone into them. The personal touches from greeting to biscuits on the pillow make you feel at home. The stay exeeded all our expectations and was a memorable trip. We would higly recommend this place to fellow travellers. Oh & you absolutely must try the home made cooking by the chef extraordinare – Sarah. All meals were exeptional." Thanks & Regards, Tanja & Haresh, August 2014.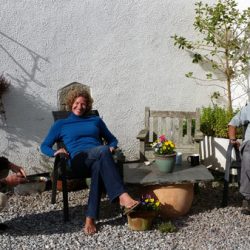 Radiates Love And Happiness Allover
"Sarah and Jeremy's gorgeous farmhouse B&B radiates love and happiness allover. The setting is a dream, high up on the cliffs above the ocean. The house is picture perfect and you cannot help but feel right at home, with delicious cream tea served out on the terrace in the afternoon sun. Our room touched our hearts… so many lovely details, so much taste, and a nice bottle of wine after which we slept like angels in a big white duvet cloud. Waking up to the smell of cafe latte, fresh berries, homemade preserves, and the best English breakfast I've ever had, served in their beautiful farmhouse kitchen, we explored the area of this amazing peninsula… fantastic beaches, dreamy fishing villages… this place should be kept a secret but I can't help say "go!!!" Connie, September 2014.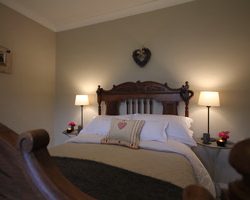 Nothing Is Too Much Trouble
"A magical place and nothing is too much trouble." Sara and Andy, August 2014.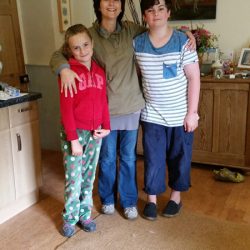 The Most Wonderful Time
"We have just had the most wonderful time. Freathy Farmhouse is, without doubt, the most equisite beautiful retreat we have ever found. Sarah and Jeremy and the whole family have given us the most fabulous time, laughs, amazing food- we really have not wanted for anything! Thank you sooomuch for making our stay so memorable, you're very special! So we bid you farewell (hopefully for not too long!)to our dear Freathy family, beautiful people, beautiful place. With love from Jane, Ian, Tom and Mia, August 2014.