[vc_row css=".vc_custom_1475848307991{margin-top: 0px !important;margin-right: 0px !important;margin-bottom: 0px !important;margin-left: 0px !important;border-top-width: 0px !important;border-right-width: 0px !important;border-bottom-width: 0px !important;border-left-width: 0px !important;padding-top: 0px !important;padding-right: 0px !important;padding-bottom: 0px !important;padding-left: 0px !important;background-color: #5c3342 !important;}" el_class="purple-box"][vc_column css=".vc_custom_1475506819026{margin-top: 0px !important;margin-right: 0px !important;margin-bottom: 0px !important;margin-left: 0px !important;border-top-width: 0px !important;border-right-width: 0px !important;border-bottom-width: 0px !important;border-left-width: 0px !important;padding-top: 0px !important;padding-right: 0px !important;padding-bottom: 0px !important;padding-left: 0px !important;}"][rev_slider_vc alias="HomeSlider1″ el_class="home-slide1″][/vc_column][/vc_row][vc_row css=".vc_custom_1475508233086{margin-top: 0px !important;margin-right: 0px !important;margin-bottom: 0px !important;margin-left: 0px !important;border-top-width: 0px !important;border-right-width: 0px !important;border-bottom-width: 0px !important;border-left-width: 0px !important;padding-top: 0px !important;padding-right: 0px !important;padding-bottom: 0px !important;padding-left: 0px !important;}" el_class="main-body-container"][vc_column css=".vc_custom_1475506079999{margin-top: 0px !important;margin-right: 0px !important;margin-bottom: 0px !important;margin-left: 0px !important;border-top-width: 0px !important;border-right-width: 0px !important;border-bottom-width: 0px !important;border-left-width: 0px !important;padding-top: 0px !important;padding-right: 0px !important;padding-bottom: 0px !important;padding-left: 0px !important;}"][vc_empty_space height="100px"][/vc_column][/vc_row][vc_row][vc_column][vc_empty_space][/vc_column][/vc_row][vc_row el_class="banner2-outer"][vc_column el_class="banner2-inner"][vc_custom_heading text="Take A Look Around…" font_container="tag:h2|font_size:25|text_align:center|color:%235c3342″ google_fonts="font_family:Playfair%20Display%3Aregular%2Citalic%2C700%2C700italic%2C900%2C900italic|font_style:400%20regular%3A400%3Anormal" css=".vc_custom_1476274987924{margin-top: 15px !important;margin-bottom: 15px !important;}"][vc_column_text css=".vc_custom_1476275169349{margin-bottom: 40px !important;}"]
[/vc_column_text][/vc_column][/vc_row][vc_row el_class="float-center"][vc_column el_class="child"][vc_btn title="SEE MORE PHOTOS" style="custom" custom_background="#5c3342″ custom_text="#ffffff" i_icon_fontawesome="fa fa-camera" add_icon="true" css=".vc_custom_1476275280240{margin-top: -30px !important;border-top-width: 4px !important;border-right-width: 4px !important;border-bottom-width: 4px !important;border-left-width: 4px !important;border-left-style: ridge !important;border-right-style: ridge !important;border-top-style: ridge !important;border-bottom-style: ridge !important;border-radius: 10px !important;}" link="url:http%3A%2F%2Ffreathyfarmhouse.com%2Fgallery%2F|||"][/vc_column][/vc_row][vc_row][vc_column][vc_empty_space][/vc_column][/vc_row][vc_row el_class="text-inner"][vc_column el_class="body-border"][vc_row_inner el_class="body-inner"][vc_column_inner][vc_raw_html]JTNDZGl2JTIwc3R5bGUlM0QlMjJmbG9hdCUzQXJpZ2h0JTNCbWFyZ2luJTNBMHB4JTNCJTIyJTNFJTBBJTIwJTIwJTIwJTIwJTNDdWwlMjBjbGFzcyUzRCUyMnNvY2lhbCUyMiUyMHN0eWxlJTNEJTIybWFyZ2luJTNBMHB4JTNCJTIyJTNFJTBBJTIwJTIwJTIwJTIwJTIwJTIwJTIwJTIwJTNDbGklMjBjbGFzcyUzRCUyMnNvY2lhbC1mYWNlYm9vayUyMiUzRSUzQ2ElMjBocmVmJTNEJTIyaHR0cHMlM0ElMkYlMkZ3d3cuZmFjZWJvb2suY29tJTJGZnJlYXRoeWZhcm1ob3VzZSUyMiUzRSUzQyUyRmElM0UlM0MlMkZsaSUzRSUwQSUyMCUyMCUyMCUyMCUyMCUyMCUyMCUyMCUzQ2xpJTIwY2xhc3MlM0QlMjJzb2NpYWwtdHdpdHRlciUyMiUzRSUzQ2ElMjBocmVmJTNEJTIyaHR0cHMlM0ElMkYlMkZ0d2l0dGVyLmNvbSUyRmZyZWF0aHlmYXJtaG91MSUyMiUzRSUzQyUyRmElM0UlM0MlMkZsaSUzRSUwQSUyMCUyMCUyMCUyMCUyMCUyMCUyMCUyMCUzQ2xpJTIwY2xhc3MlM0QlMjJzb2NpYWwtcGludGVyZXN0JTIyJTNFJTNDYSUyMGhyZWYlM0QlMjJodHRwJTNBJTJGJTJGdWsucGludGVyZXN0LmNvbSUyRmZyZWF0aHlmYXJtYmIlMkYlMjIlM0UlM0MlMkZhJTNFJTNDJTJGbGklM0UlMEElMjAlMjAlMjAlMjAlMjAlMjAlMjAlMjAlM0NsaSUyMGNsYXNzJTNEJTIyc29jaWFsLWdvb2dsZSUyMiUzRSUzQ2ElMjBocmVmJTNEJTIyaHR0cHMlM0ElMkYlMkZwbHVzLmdvb2dsZS5jb20lMkYxMTEzMTkzMzE5NjM5NDAyMjcxMDYlMkZwb3N0cyUyMiUyMCUzRSUzQyUyRmElM0UlM0MlMkZsaSUzRSUwQSUyMCUyMCUyMCUyMCUyMCUyMCUyMCUyMCUzQ2xpJTIwY2xhc3MlM0QlMjJzb2NpYWwtaW5zdGFncmFtJTIyJTNFJTNDYSUyMGhyZWYlM0QlMjJodHRwcyUzQSUyRiUyRnd3dy5pbnN0YWdyYW0uY29tJTJGZnJlYXRoeWZhcm1ob3VzZSUyRiUyMiUzRSUzQyUyRmElM0UlM0MlMkZsaSUzRSUwQSUyMCUyMCUyMCUyMCUyMCUyMCUyMCUzQyUyRnVsJTNFJTBBJTNDJTJGZGl2JTNF[/vc_raw_html][vc_custom_heading text="Welcome To Freathy Farmhouse Bed And Breakfast" font_container="tag:h2|font_size:25|text_align:left" google_fonts="font_family:Playfair%20Display%3Aregular%2Citalic%2C700%2C700italic%2C900%2C900italic|font_style:400%20regular%3A400%3Anormal"][vc_separator color="mulled_wine" css=".vc_custom_1476172323026{margin-top: 3px !important;margin-bottom: 15px !important;}"][vc_custom_heading text="A Unique Romantic, Rustic Chic Farmhouse B&B In Cornwall" font_container="tag:h2|font_size:38|text_align:left|line_height:1.2″ google_fonts="font_family:Playfair%20Display%3Aregular%2Citalic%2C700%2C700italic%2C900%2C900italic|font_style:400%20regular%3A400%3Anormal"][vc_separator color="mulled_wine" css=".vc_custom_1475808085783{margin-top: 3px !important;margin-bottom: 22px !important;}"][vc_column_text css=".vc_custom_1502319276717{margin-bottom: 0px !important;}"]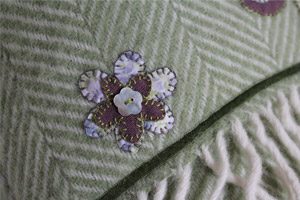 Nestled at the bottom of a hill where the solid, reliable old sycamores stand guard like loyal centurions at the gate; just up from the picturesque coastal villages of Cawsand and Kingsand, a lane bejewelled with foxgloves and misty swathes of cow parsley bowing and dancing in the hazy summer breeze, lies a cherished secret of bygone Cornwall, Freathy Farmhouse, a very special and unique luxury farmhouse bed and breakfast in Millbrook, Cornwall.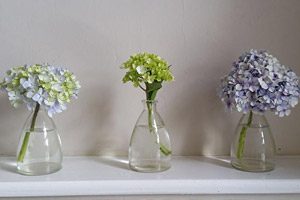 Through the centuries it has been quietly and unobtrusively weaving its story. Three generations of the same family have diligently and loyally farmed and nurtured this land and its livestock since the 1600s.
And now Sarah and her family have taken over the mantle following a complete refurbishment in 2007 which breathed new life into the farmhouse, sympathetically wooing the old place to unwind a little and embrace the change from a fully working farm to a unique and very special bohemian home & bed and breakfast in Cornwall, throwing open its rather weathered but much loved old front door to visitors and guests from near and far to share its history, charm and romance with all who come to stay.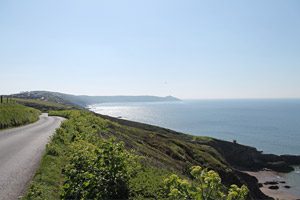 Here you can hide away from all the daily stresses and share in a relaxing and unhindered way of life in a tranquil, romantic, rustic, rural location. Unwind and let the breath-taking sunsets wash over you from cosy inlets along the panoramic coastal road, see Rame Head an ancient Iron Age hill fort, clothed in its twilight shroud, perched out into the sea, with its simple chapel (St Michael) standing proud for all to see. The Rame Peninsula has a healing ethereal quality to it, with areas of outstanding natural beauty, enriching and beguiling walks offering a wealth of wildlife, history, stunning scenery, quaint Cornish villages, quirky cafes, galleries and craft shops, beaches and truly warm and welcoming local people. You can picnic amid wild flower meadows, or journey a short way and soak up the beauty and nostalgia of Antony House (National Trust) where Tim Burton's Alice In Wonderland was recently filmed, or Mount Edgcumbe with its beautiful gardens, park lands and private beach, where you can treat yourself to a truly Cornish cream tea in the Orangery. You could even take the plunge and catch the Cawsand foot ferry which takes passengers throughout the summer directly off the beach at Cawsand to the Hoe and the Barbican in Plymouth and back daily. Alternatively, you can simply find a comfortable spot in the farmhouse or the garden, sit back, relax, read a book and let life peacefully pass you by. Why not treat yourself to a soothing massage in your room or outside, allowing you to return home feeling revitalised and refreshed. One thing is guaranteed, whether you are a walker, surfer, or seeking to indulge your inner would be sloth, whatever you chose to do with your time, once you have been touched by the magic of this unspoilt and hidden part of Millbrook near Torpoint in Cornwall, you will never forget it, as the positive energy it exudes washes over you and remains in your heart and soul forever.[/vc_column_text][/vc_column_inner][/vc_row_inner][/vc_column][/vc_row][vc_row][vc_column][vc_empty_space][/vc_column][/vc_row]